HIPPA Compliance
Securing your data through managed encryption.
PC Tech Troop partners with Beach Head to provide Simply Secure, which is a managed encryption solution to protect your data. Proof of encryption is vital in preventing breaches and avoiding the exposure of fines from HHS. The ability to remote lock or wipe devices is extremely important in the task of securing data.

---
Risk Assessments:
Risk assessments are required by HHS at least annually, when changes are made to your network and on many other occasions. PC Tech Troop utilizes scanning utilities to aid in a proper risk assessment and remediation reporting. We partner with Aegify because they offer the most comprehensive Risk and Compliancy Management solution available.

---
Encrypted Email
Encrypted email is a legal requirement for many industries. We offer a mix of solutions to meet those requirements. Please contact a team member to learn more.
---
Training Courses
Training and proof of training is vital in minimizing potential breaches and fines from HHS. We partner with 4Medapproved to provide training solutions to our clients. Please click on the 4Med logo below to find courses and gain access to discount codes you can utilize.
Click below to know more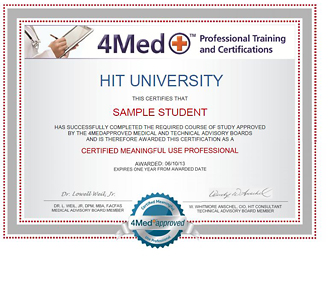 ---
A Starting Point to Become HIPAA Compliant
I have listed some of the steps to getting started but have assumed you have had your patients already sign a privacy agreement, which most practices have.
The first step you should be doing is appointing a HIPAA officer internally to handle the overall process.
The second thing you should do is make sure that person is educated and trained to handle the position.
The third item would be to put your compliancy book together with all your procedures and policies.
The fourth step would be to have the HIPAA officer train your staff on the Policy and Procedures.
The fifth step would be to make sure you have all your business associate agreements signed and placed in your book.
The next step would be to have someone do a Risk Assessment which is a required step. After the Risk Assessment a Risk Management Program should be developed to address what was found in the Risk Assessment. Then you should make a plan to implement the solutions, which need to be completed for compliancy and to minimize your risks. Usually this stage will include the remaining portions of your requirements which include having an emergency mode developed along with backup and disaster recovery scenarios.
Remember you need to follow through with your policies and procedures as well as document/log everything for auditing purposes to remain compliant.
We can assist you in performing a Risk Assessment and developing the remaining steps to reach compliancy. Please contact us with any questions, or to schedule an appointment for us to meet with your office to help you through this challenging process.